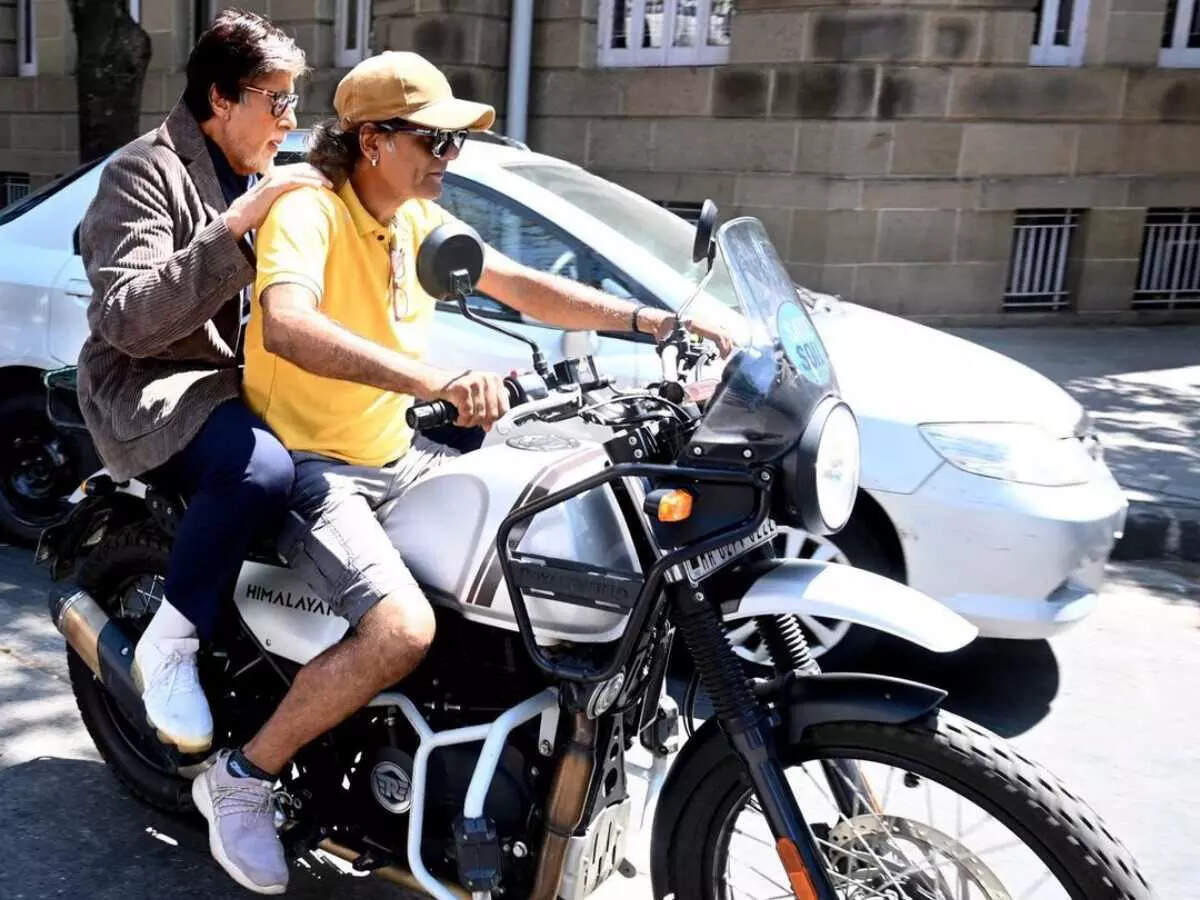 Amitabh Bachchan
never fails to floor his fans with his simplicity and humility. The megastar recently shared an interesting short story about his daily commute to work, which will surely relate to each and everyone of us.
The 80-year-old actot took to
Instagram
to share a picture of him taking a ride with a random person on the street to work. "Thank you for the ride buddy .. don't know you .. but you obliged and got me on time to location of work .. faster and in avoidance of the unsolvable traffic jams .. thank you capped , shorts and yellowed T-shirt owner," he wrote on Instagram.
Big B keeps interacting with his fans in the most honest way possible. Recently, he had advised his fans that he might not be able to keep his routine 'meet and greet' with them, as a part of his Sunday ritual.
"The Sunday by the Gate had seemed uncertain but .. my Director was generous to the cause and worked in a manner that made it possible for me to rush back in time to greet and savour the love of the dedicated Ef and the well wishers …," he wrote on his blog.
On the film front, Amitabh will be seen in Project K, which also stars Deepika Padukone and Prabhas. Directed by Nag Ashwin, the movie is a bilingual film shot simultaneously in two languages Hindi and Telugu. will also be seen in Ribhu Dasgupta's next courtroom drama film Section 84.