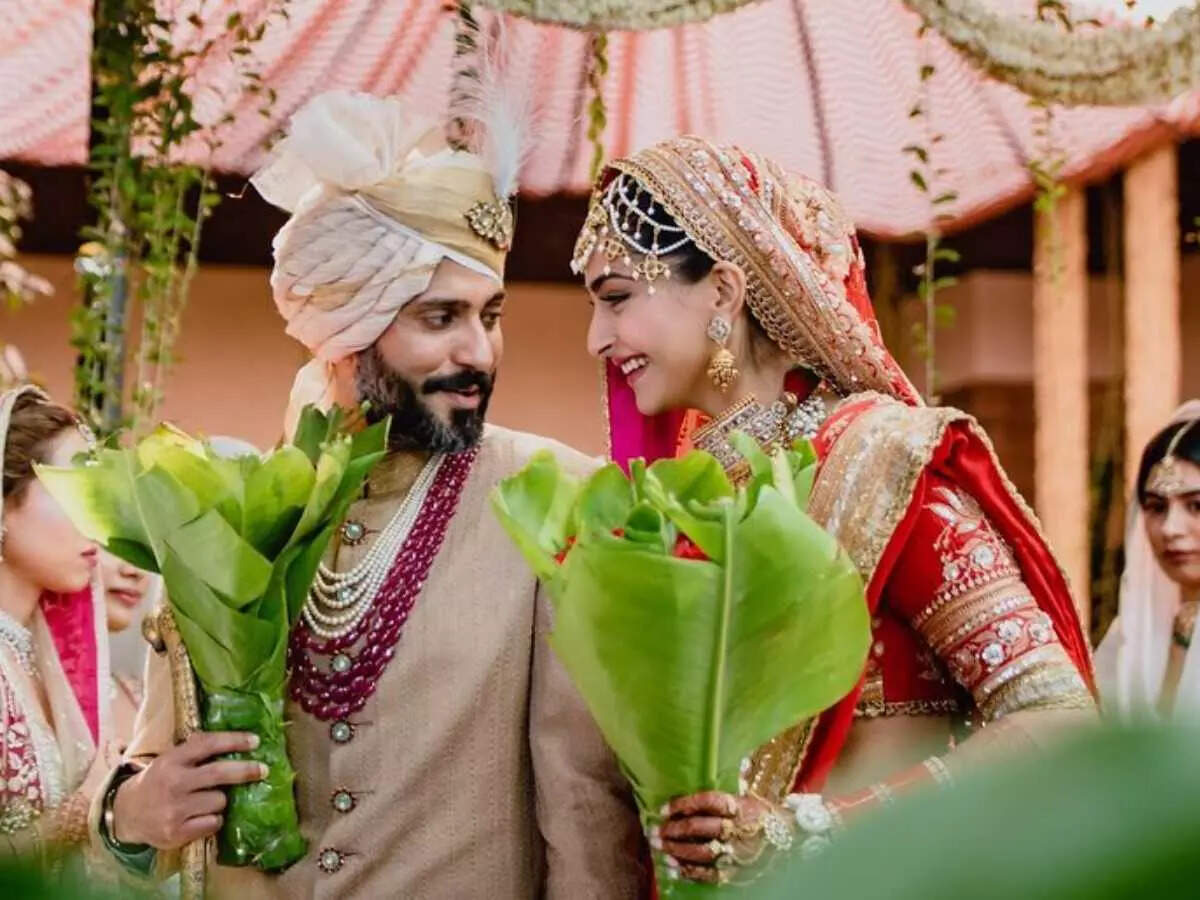 Sonam Kapoor
and Anand Ahuja tied the knot on May 8, 2018 after dating for a few years. The couple are now parents to their first child, a baby boy Vayu, who was born on August 20, 2022. As the day marked their fifth wedding anniversary, Anand penned a heartfelt note for Sonam to express his love and gratitude.
"Soulmates…… somewhere between ages 3 and 30, I questioned the idea of soulmates; and then, through a series of hilarious events involving our lovely friends and family; sneakers and snapchat, we started talking. We spoke for hours at a time for months before meeting for a walk in Hyde Park in London. On that day, 7 years ago to the day today, I told you that we will have a home and a family together," Anand wrote while sharing a series of their unseen pictures on Instagram.
He continued, "Everyday I'm grateful that I was blessed to be put together with my soulmate and I realize that not everyone is as lucky. We say #everydayphenomenal as a form of gratitude that we met each other and now that we are blessed with our baby, Vayu. Everyday you bring us to our most idealistic selves – child like wonder and endless gratitude. I love you so much it's inexplicable. Happy Anniversary!"
Earlier in the day, Sonam had also shared a slew of pictures with Anand. "It's our Anniversary! Everyday I thank my stars that I got you as my life partner and soulmate. Thank you for the best best 7 years of my life. Filled with laughter, passion, long conversations, music, travel , long drives and most importantly bringing up our beautiful Vayu. Love you my jaan.. I'll forever be your girlfriend, best friend and wife, Everyday with you is truly phenomenal!" read her note.