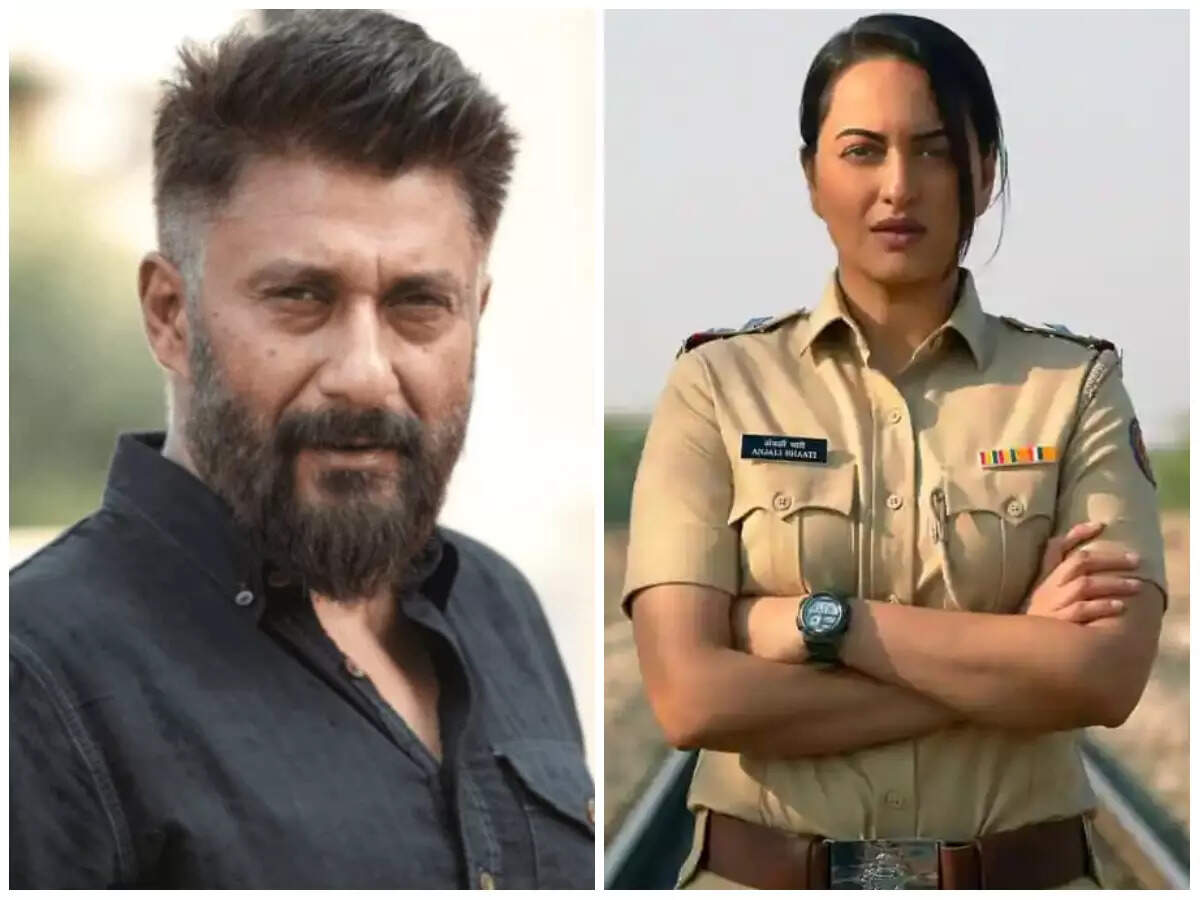 Vivek Agnihotri speaks his mind on Twitter and his latest posts are aimed at Bollywood actors playing 'Rajasthani characters'. He listed seven points, explaining his reservation against the same.
Interestingly, Vivek Agnihotri's tweet comes at a point when Sonakshi Sinha-starrer Dahaad, in which she plays a cop, is receiving rave reviews on the internet. Sonakshi plays the role of a cop in their thriller and looks like Vivek has cryptically taken a dig at the same.
The filmmaker tweeted, "Few observations: 1. Bollywood actors think that by saying हुक़ुम… म्हारो… थारो… they can become Rajasthani characters. Rest of the dialogues they can speak in their Punjabi, Bambaiya, Tamil, Kannada accent. 2. To be a cop you just need to wear tight fitting khaki clothes. With tons of makeup."
He further added, "3. They think by doing dull and boring acting, speaking dialogues so softly so no one can understand is good, cool acting. 4. If you make ultra modern looking, fair and lovely, urban actors utter few Rajasthani words and abuse unnecessarily, the audience is so stupid that they will believe that these actors are indeed Rajasthani. 5. In the scorching heat of
Rajasthan
, you just can't carry so many layers of make up. 6. Pl stop fitting your Western Movies inspirations in Rajasthan. 7. Audience is not dumb. You are. Now repeat this million times."
This series if directed by Reema Kagti, Ruchika Oberoi and also features Gulshan Devaiah, Sohum Shah and Vijay Varma.