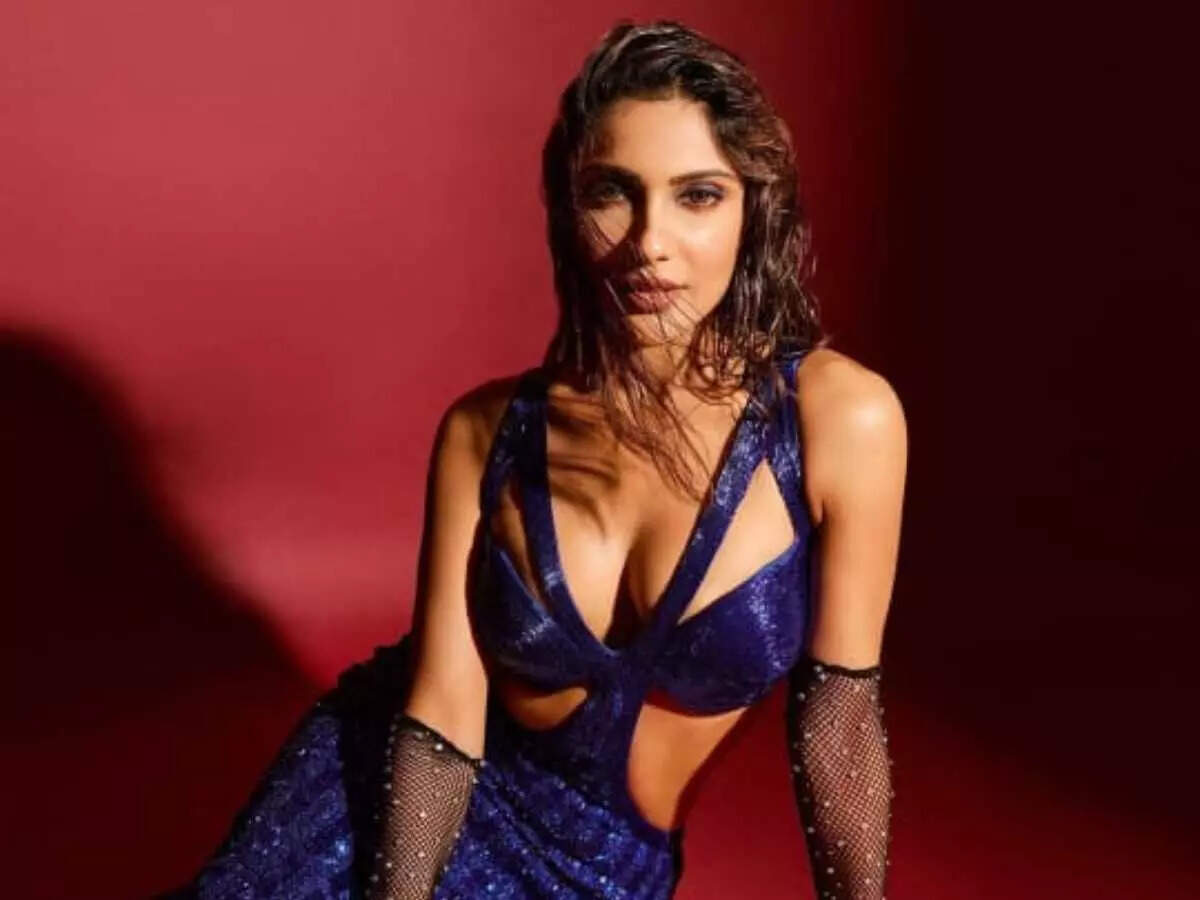 '
Bachpan se hi mujhe heroine banne ka shauk tha
,' This one line of Ishita Raj is enough to describe her passion for acting. She made her dream debut in director Luv Ranjan's Pyaar Ka Punchnama, followed by Pyaar Ka Punchnama 2 and Sonu Ke Titu Ki Sweety. But things didn't really fall in place for her. It's been over a decade in the industry and Ishita is still waiting for that one film which will turn things around.
In an exclusive conversation with ETimes, Ishita spoke candidly about her acting journey, why she has done less work, her rendezvous with Salman Khan, family support and more.
Tell me about the kind of response you are getting for your new single Kenda Hai Tu.
It's a very nice cute love song and we tried to create a very cute music video. The response is good and people are receiving it well. So it feels nice.
It's been long since we saw you on the big screen.
Actually, it's not been a long time because in 2018 Sonu Ke Titu Ki Sweety was released. Then in 2019, there was a film called Yaaram with Prateik Babbar but it was not released properly. The whole 2020 went in Covid and in 2021, I started shooting for a film which got stalled in between because of the second wave. After that, in 2022, I have completed a film. It's a big film and it will be released this year. I have two more films. I am shooting one film right now and I will start shooting for the other one next month. So then I will have work coming out soon.
Pyaar Ka Punchnama has completed more than 10 years and people are still loving it. How does it make you feel?
To be a part of a film that became a super hit and then became a sequel, people still love it and talk about it, I can be nothing but grateful. My journey started from this film. I am from Delhi. I got this opportunity and that's the reason I am in Bombay. Now I am a full time actor and I am trying to do more work. That was my transition phase. I had just finished college and I got this film. So yes that was a beautiful experience.
Did the film help you get good work?
100166655
Actually, what happened is that after Pyaar Ka Punchnama became a big hit, my expectations soared high. The movies that I wanted to do weren't coming my way and I didn't want to do the films that were coming my way. I got a good response after Sonu Ke Titu Ki Sweety, which made me feel that I have taken a step forward. As they say, you are just one film away from that success. So I am waiting for that one film. But till then, I am here, working hard and I am trying to avail whatever opportunity I am getting.
So what kind of stories were you looking for?
The thing is I was getting the same kind of stories like Punchnama. I wanted to do real cinema, a love story, I wanted to work with other directors that are on my wish list. There was no interesting script for me that I could do something about. But I am waiting patiently. The reason I am still here in Mumbai is because I am getting work from here. I am doing things, I am looking after myself, my family is very supportive. So there is some reason that things are still happening. So I am just trusting my instincts and maybe God has a plan.
Have you faced any problems in Mumbai?
There are no problems. I don't have to face any. That normal struggle is for every actor. Even when I make it, there will be a struggle over how much more I will need. Your goals also keep shifting. You want better and bigger. So that will be there.
You have a picture with Salman Khan on Instagram. Tell me about your meeting.
100166691
I don't know him personally but the way I have met him 2-3 times, he has been very warm and very nice. I haven't interacted with him much, but yes I am his fan girl. I did not speak to him about work. I cannot and I did not also. I just don't feel comfortable talking about it. I will keep working hard and if someone calls me, then I would obviously go and meet and ask. Who doesn't want to work with Salman? I hope I work hard so that he notices my work. I am open to meetings and to auditions.
Did you always want to become an actor?
Always. As far as I can tell, I can't really think about doing anything else other than acting. I did some modelling when I was young. So that was the time, the bug was in me.
Bachpan se hi mujhe heroine banne ka shauk tha
(laughs).
And did your parents support your career choice?
My parents have supported me a lot. Actually my father didn't want to go to Mumbai alone. I got Punchnama in Delhi. I had gone to Mumbai for another audition. I didn't get selected there but I met the film's casting director. So when I came back to Delhi, I was confirmed within a few days. After the movie came out, my entire family watched it in the theatre, they were very proud. So they were like, 'Now you can go, you have done it.' I had gotten a film circle, so it was easy to understand how it works and whom to approach.
I grew up in a very comfortable environment. I am from a business family. I was a naughty kid in the house. But my parents have always been very supportive. We are three brothers and sisters. They gave us the liberty to do what we want. They were like 'we are always there to support you, you have wings, you can fly on your own.' I had a very good childhood.
It feels good to have such kind of support…
Yeah. And let me tell you that I am able to do anything to fulfill my dreams for so long. It's only because I have a very strong family backing. I wouldn't have done it without them because I came to a new city, on top of that the struggle and rejections. Amid all this, if your family tells you to do this and that, then somewhere you start breaking from within. You can fight with yourself, and the world, but you can't fight with your loved ones. Even after doing so much, rejections are coming or maybe things are not happening my way. Then you feel low, you feel like letting it go. But because my family was there, they kept on saying 'don't worry, you will get it.' So when I used to feel low, they were my power bank. They backed me up so strongly that I was like, "I have to do it and I will do it." As long as I am happy, they are happy.
Do you ever read comments on your posts?
Yes, I read them sometimes. Both positive and negative comments are fine. Social media is a platform where people can write whatever they want. But then if you are in that public domain, you have to be prepared. Everyone has their own opinion. Not everyone can like you.
Do you get affected by other people's opinions?
100166728
Sometimes it used to bother me, but not anymore. You understand that people say anything. There is no need to think much about it. They talk, they gossip, it's okay, you don't have to get bothered. Not just the film industry, even in school, college or friends, people keep gossiping. We can't control it. Those who don't know you, those who are not in touch with you and those who are saying something to you, let them say. They are gossiping about you because they don't have any work and they don't know about you. So it's okay.
What motivates you to keep going?
Just the love to be in front of the camera, the love for acting. Just that. If you are passionate about something, then you don't feel like doing anything else. If you don't have passion, then find it because when you are working on it, it feels something else.
Tell me about your wish list.
I want to do love stories. I feel love is one of the emotions that connects with the audience. I want to work with directors like Raj & DK, Sanjay Leela Bhansali, Shoojit Sircar, Anurag Kashyap and many more. I want to do everything.
And have you found someone to complete your love story?
I am still searching for it. I haven't found anyone yet. But I don't think about it much. Let God do the rest (laughs).