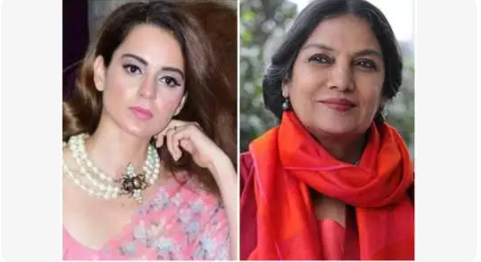 The Kerala Story
, starring Adah Sharma in the main lead has faced severe backlash ever since it was released last week. The movie, claiming to portray the life of 32,000 women from Kerala who had allegedly gone missing and joined the terrorist group ISIS, was slammed for incorrect data, following which some tweaks were added.
Actor Kangana Ranaut had earlier tweeted against the ban of the movie – it all started when Shabana Azmi said that once a movie has been cleared by the censor board, nobody should demand a ban. She said, "Those who speak of banning The Kerala Story are as wrong as those who wanted to ban Aamir Khan's #Laal Singh Chaadha. Once a film has been passed by the Central Board of Film Certification nobody has the right to become an extra constitutional authority."
To this, Kangana added, "This is a very valid point except for the fact that no one asked for a ban on LSC. People just didn't want to see it for many reasons, major reason was it was a remake of a very popular old Hollywood classic which most people had already seen…"
Now Shabana has retorted to the same, though not addressing her tweet directly to Kangana. She said, "Twiterratis who are saying there was only boycotting of LSC and no call for ban kindly refresh your memory. There was a PIL asking for ban."
Earlier this week, filmmaker Ashoke Pandit condemned the ban of The Kerala Story by the West Bengal government and called it a "big attack" on the freedom of expression.
This comes a day after the Trinamool Congress in West Bengal banned the film, citing "maintenance of peace" and to avoid incidents of "hatred and violence" in the state.