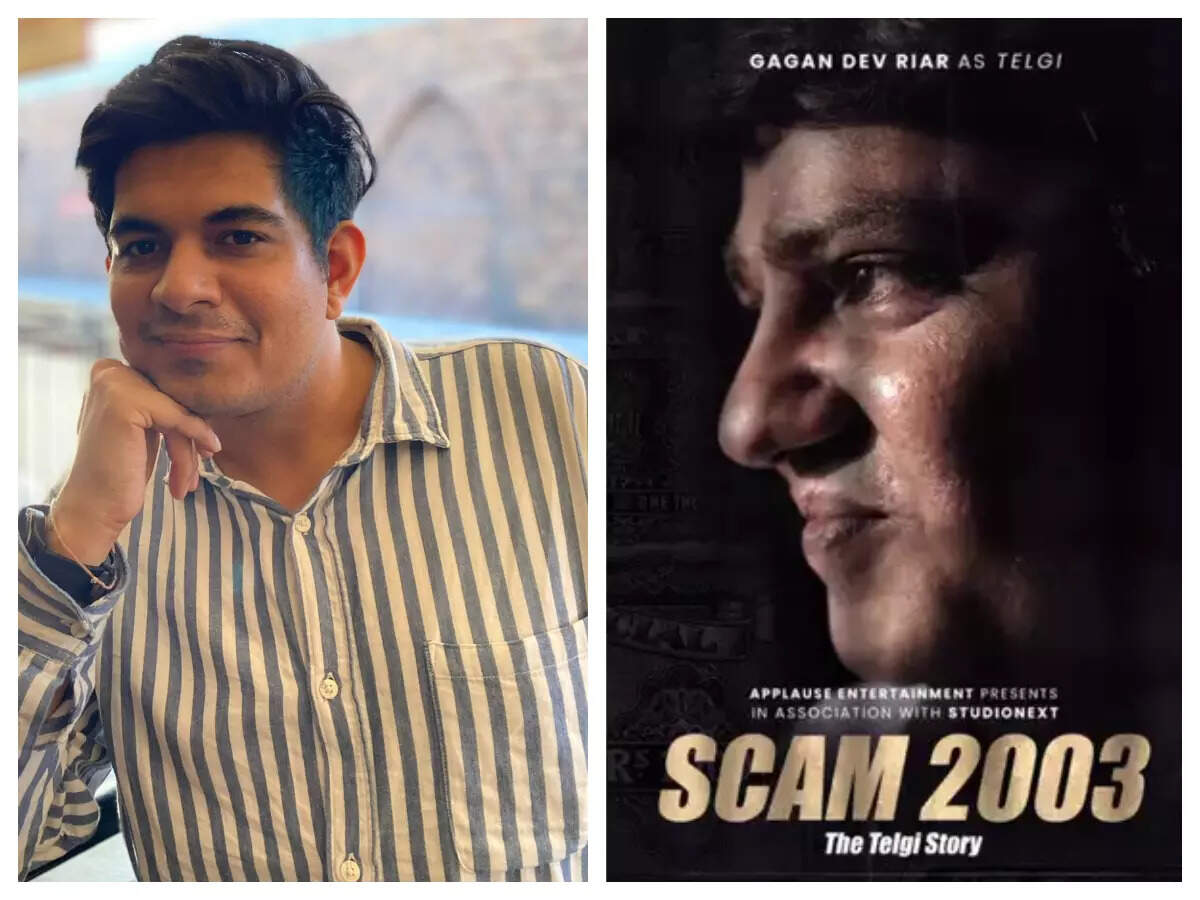 Homi Adajania's latest show on OTT, 'Saas Bahu Aur Flamingo' has been receiving positive reviews from all sides. The Rajasthani dialect and quirky dialogues have especially piqued the interest of the audience. ETimes got in touch with the writer Karan Vyas for a freewheeling chat where he spoke about the difference between writing for a feature film and for an OTT show, working with Hansal Mehta in 'Scoop', Scam 2' and more. Excerpts…
'Saas Bahu Aur Flamingo' has been receiving positive reviews from all quarters. How does it feel?
It took us more than three years since Homi Adajania got an idea to this date, so we all as a team are really happy with the response we are getting. The series as a whole and everyone's efforts are being appreciated. It feels extra special when dialogues are resonating with audiences.
How did you come on board for the series?
I was working on another Maddock Films project while my name was recommended to Homi internally. I initially started working on the screenplay in 2019 after which I had to move to Canada for a few months and then my co-writer Saurav Dey took over the screenplay with his team, Nandini Gupta and Aman Manan. After 7-8 months during lockdown, I joined the team again, primarily doing dialogues.
The dialogues of which character in the series did you enjoy the most writing?
Honestly, it's very hard to pick one character. All characters are so different from each other and all are very interesting in their own way. I genuinely loved writing for all the characters. It's extremely difficult to pick one character.
The show is based in Rajasthan and the characters have a Rajasthani dialect. How did you manage that?
We haven't committed to the geographic location of the show and that's how we wanted to keep it. We have kept a very basic Rajasthani dialect for flavour but overall the show is set up in a fictional district called 'Runjh'. The particular dialect on the show wasn't originally part of the script but later Homi, myself and the show's associate director Vikram Dawar decided to get in touch with local dialect experts, and collectively it was achieved.
What do you think is the difference between writing for a feature film and writing for an OTT?
Writing for a show is very different from writing for a feature film. A show is long format which is very much character driven while films are mostly plot driven. Film sets up really quick in terms of structure, so that's the challenging part. While a show gives you the luxury to set the tone and structure at an easier pace. But here the challenge is to keep the audience hooked episode after episode, else you lose out on viewers halfway.
You received a lot of love and appreciation for your work in Scam 1992: The Harshad Mehta Story. What can the audience expect in Scam as far as dialogues are concerned?
I can't talk about Scam 2 but people should expect a very new and different story with Season 2. We are exploring a very new and unique scam this time and I am hoping that it will live up to the expectations of all the fans.
Do you wish to get into direction some day? If yes, what kind of films would you like to bring to life on screen?
I haven't really thought about directing as of now. I am enjoying my writing streak. I want to tell multiple exciting stories as a writer before I embark into a directorial journey. I will direct in the future in a few years when I really want to tell a story which requires my vision and point of view.
You have also written for Hansal Mehta's upcoming series 'Scoop'. Tell us something about it.
I have written dialogues for 'Scoop' and it should be released very soon. Scoop is a very different show compared to what I have done so far. I am really confident about the show. The entire team has done a fantastic job.
How has working with Hansal Mehta been?
Working with Hansal Sir is always amazing. I feel very lucky to collaborate with him on multiple occasions. He is extremely clear in his brief and always gives brilliant insights about the world and character during scripting the stage. He really aids and empowers me as a writer.
With the advent of OTT, content has grabbed the centre stage. Your thoughts…
Content was always on centre stage and it will always be on center stage. The audience is growing with each passing day and as makers we also need to step up. The content will evolve as audiences continue to evolve.