Parineeti Chopra
recently got engaged in a dreamy ceremony with Aam Aadmi Party (AAP) leader Raghav Chadha in Delhi. The engagement took place at the Kapurthala house.
After the beautiful engagement ceremony, the actress is flying back to Mumbai and bids goodbye to her 'dil' and 'Dilli'.
Check out her post here: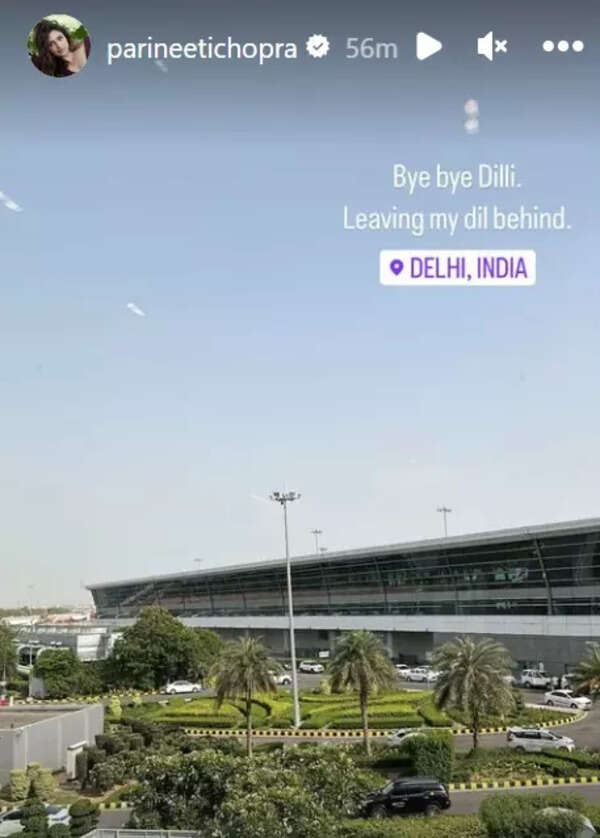 Taking to her Instagram Stories, Parineeti shared a picture from Delhi airport where we can see the view of the beautiful city. She captioned the post, 'Bye Bye Dilli. Leaving my dil behind.'
Their star-studded engagement ceremony was attended by Priyanka Chopra, Arvind Kejriwal, Karan Johar, Manish Malhotra and many others. Pictures and videos from their fairytale engagement ceremony are still doing the rounds on social media.
Parineeti shared the first pictures from her engagement on social media with a caption that read, 'Everything I prayed for .. I said yes! 💍 ਵਾਹਿਗੁਰੂ ਜੀ ਮਿਹਰ ਕਰਨ।'