A slew of guests including
Parineeti Chopra
and Raghav Chadha's family members along with several politicians have already arrived for the couple's engagement ceremony at the Kapurthala House in New Delhi. Parineeti's cousin
Priyanka Chopra
, who arrived at the venue a couple of hours ago, finally stepped out to pose on the red carpet.
Priyanka was looking resplendent in her dramatic yellow ruffled saree paired with a corset blouse. She was seen posing with her brother Siddharth Chopra and Parineeti's father Pawan Chopra. She also obliged the photographers with some of her red carpet moves.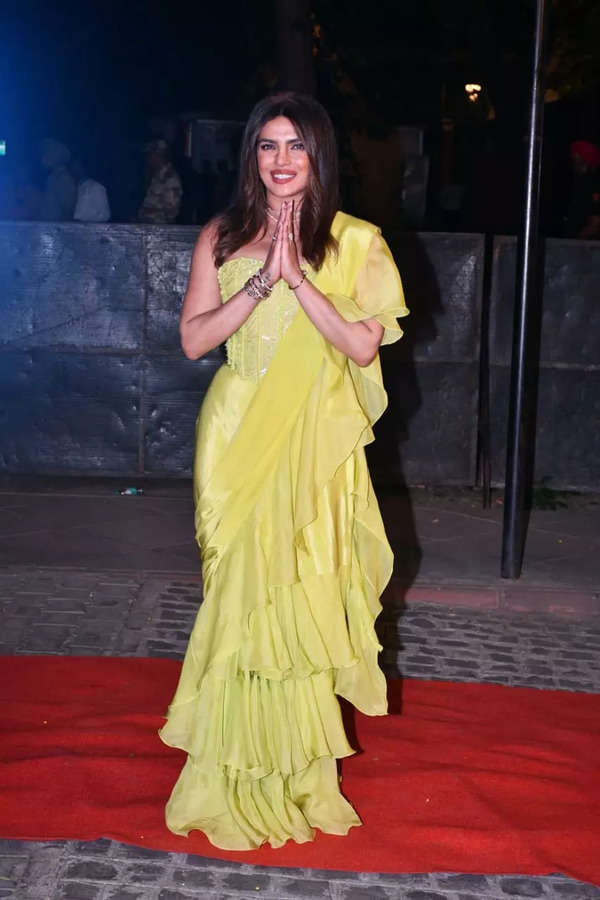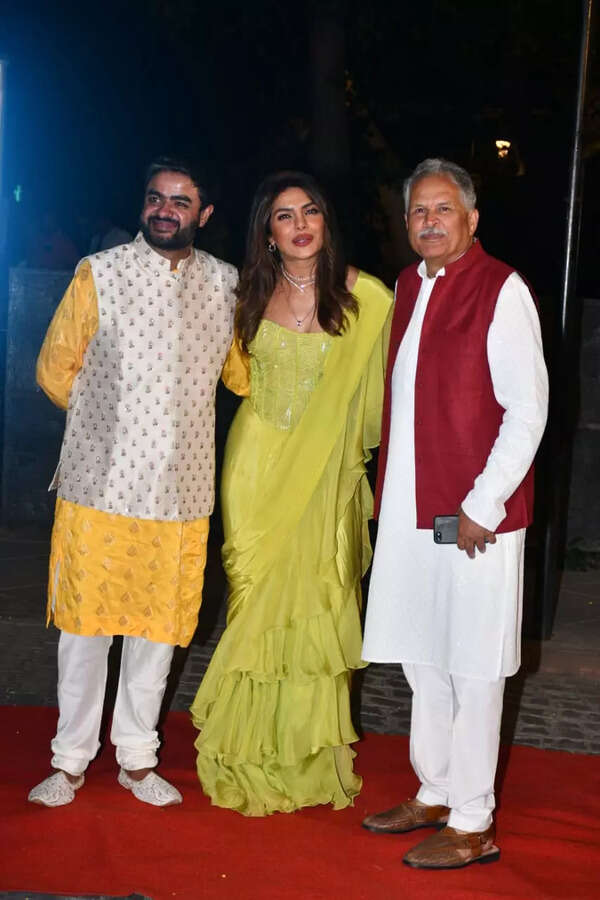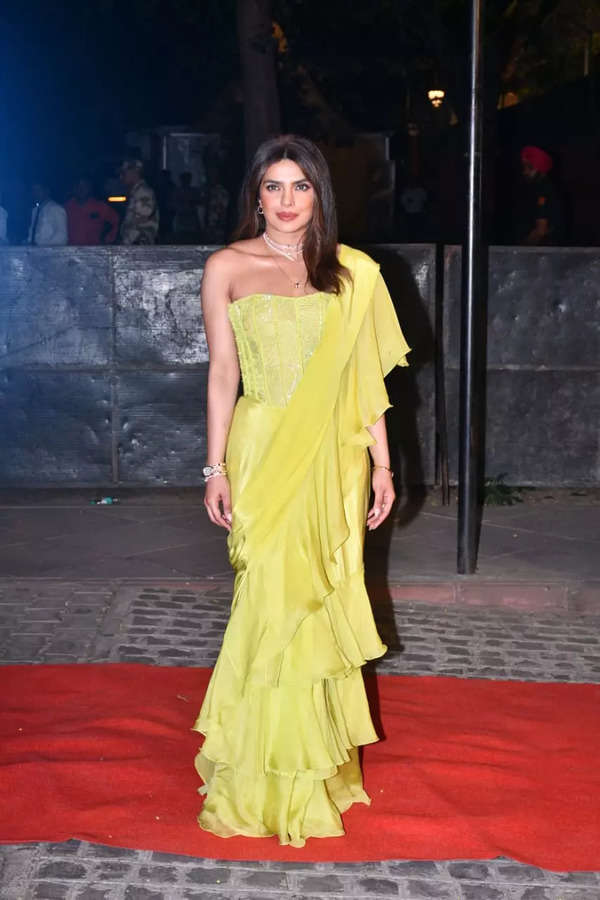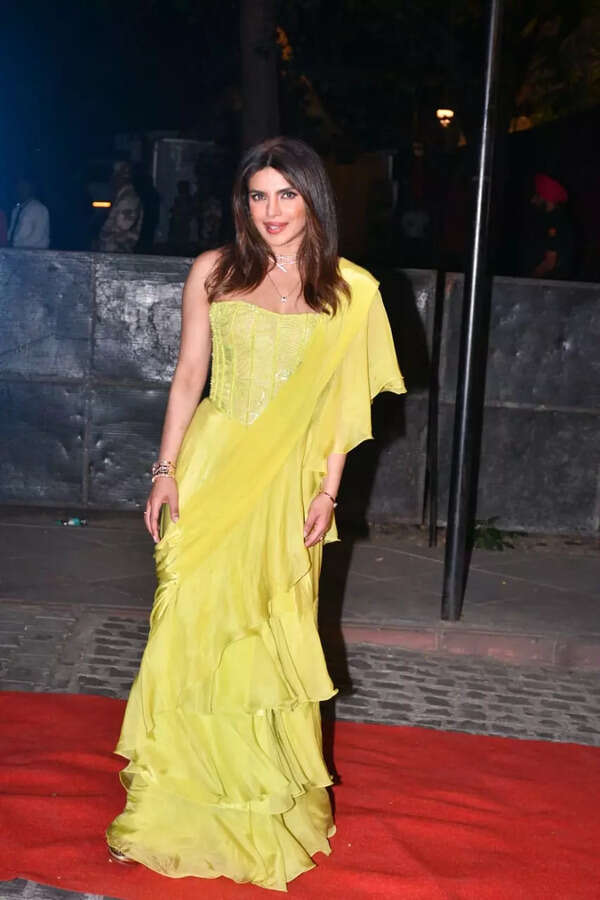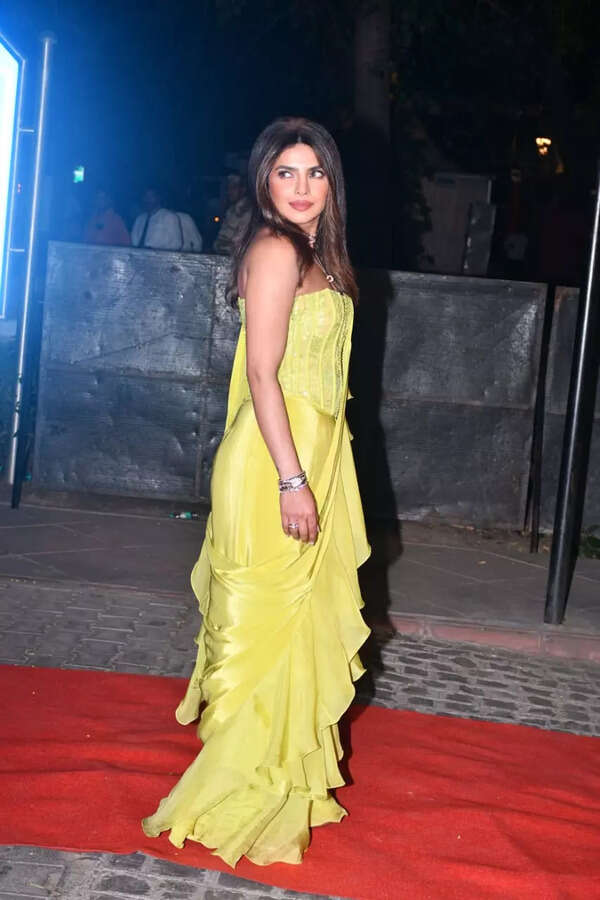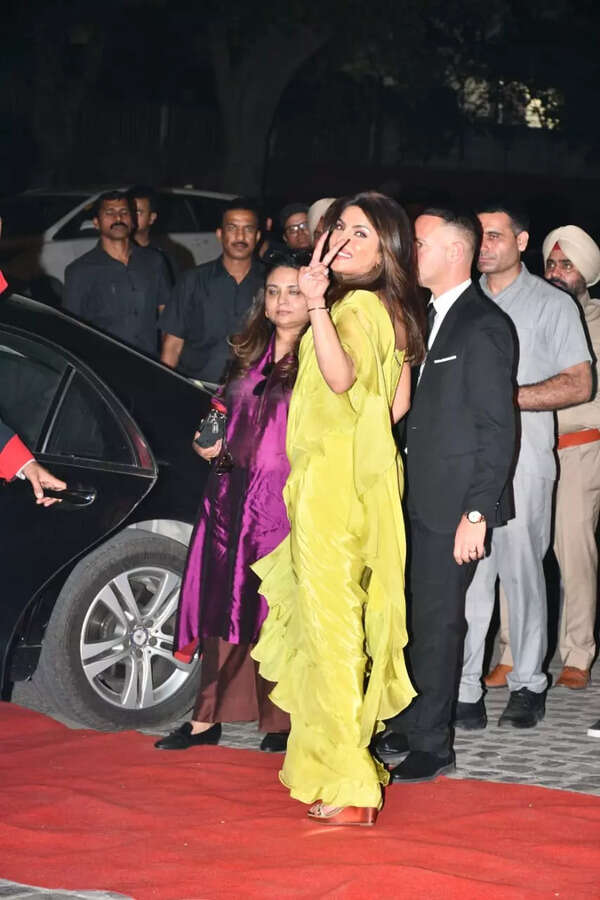 Read Also
Parineeti Chopra-Raghav Chadha engagement: Priyanka Chopra, Manish Malhotra and other family members arrive at the venue
Priyanka Chopra, Manish Malhotra, family members and other guests have started arriving for Parineeti Chopra and Raghav Chadha's engagement ceremony at the Kapurthala House in New Delhi.
The ceremony kick-started at 5 in the evening as per Sikh rituals with a Sukhmani Sahib Path followed by Ardas at 6 pm.
Delhi Chief Minister Arvind Kejriwal, his Punjab counterpart and fellow AAP leader Bhagwant Mann, Congress leader Kapil Sibal, Shiv Sena leader Aditya Thackeray and other politicians were also seen arriving at the venue.