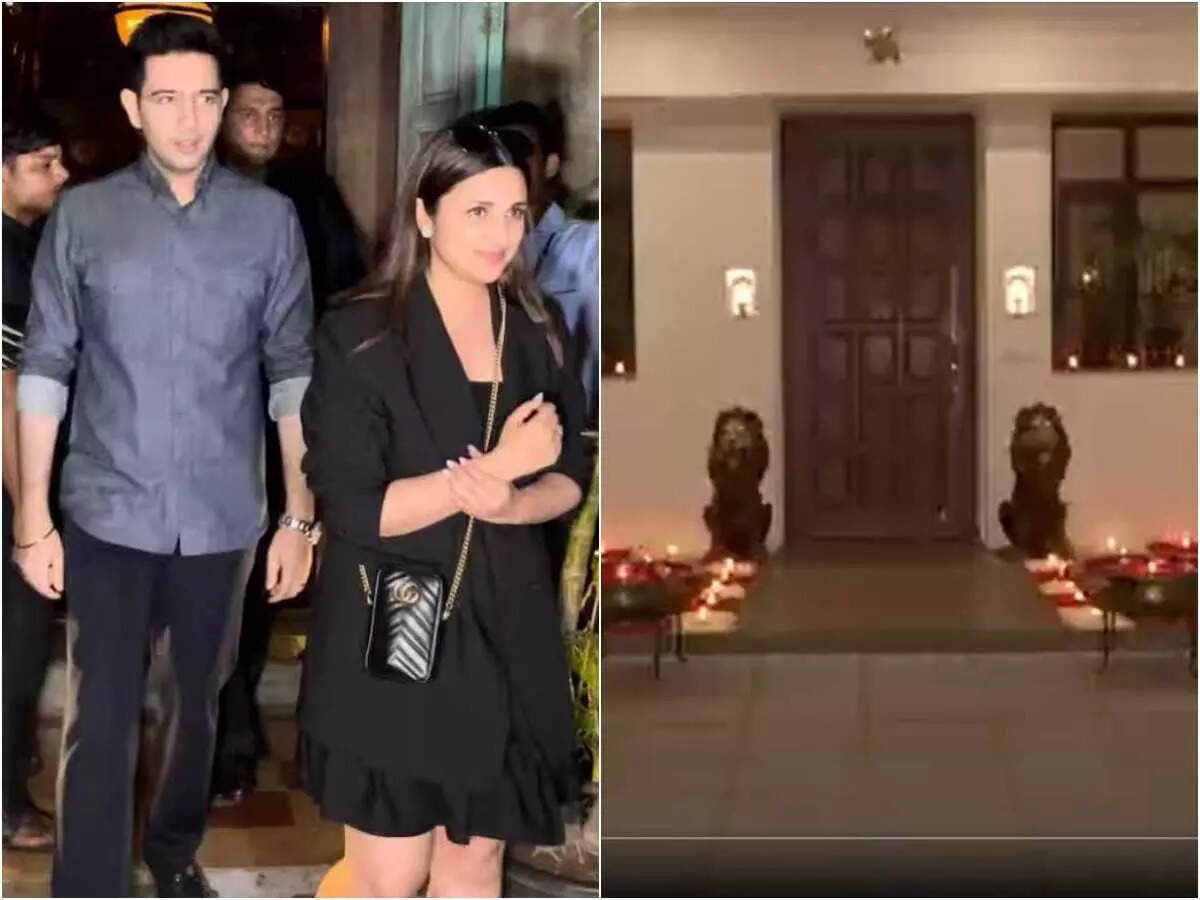 It is now confirmd that
Parineeti Chopra
and Raghav Chadha are indeed getting engaged on Saturday, May 13. The ceremony will be held at the Kapurthala House in Delhi and preparations are already in full swing.
Ahead of their engagement, a video of Parineeti's apartment in Bandra, Mumbai being lit up with fairy lights had surfaced online. And now, a video of Raghav's Government residence in Delhi is doing the rounds on social media. The house is seen decorated with lighting and flowers for the special occasion.
While the couple have remained tight-lipped about their union, Priyanka Chopra's mother Madhu Chopra has confirmed Parineeti's engagement with Raghav. She blessed the couple and said that she is very happy for them.
According to the reports, the engagement ceremony will begin at 5 p.m. with the chanting of the Sukhmani Sahib from the Guru Granth Sahib, the holy book of the Sikhs, which will be followed by the 'ardas' or the holy prayer.
Apart from the couple's close friends and respective family members, the ceremony is expected to be attended by Delhi Chief Minister Arvind Kejriwal, his Punjab counterpart, Bhagwant Mann, and Bollywood personalities as well.