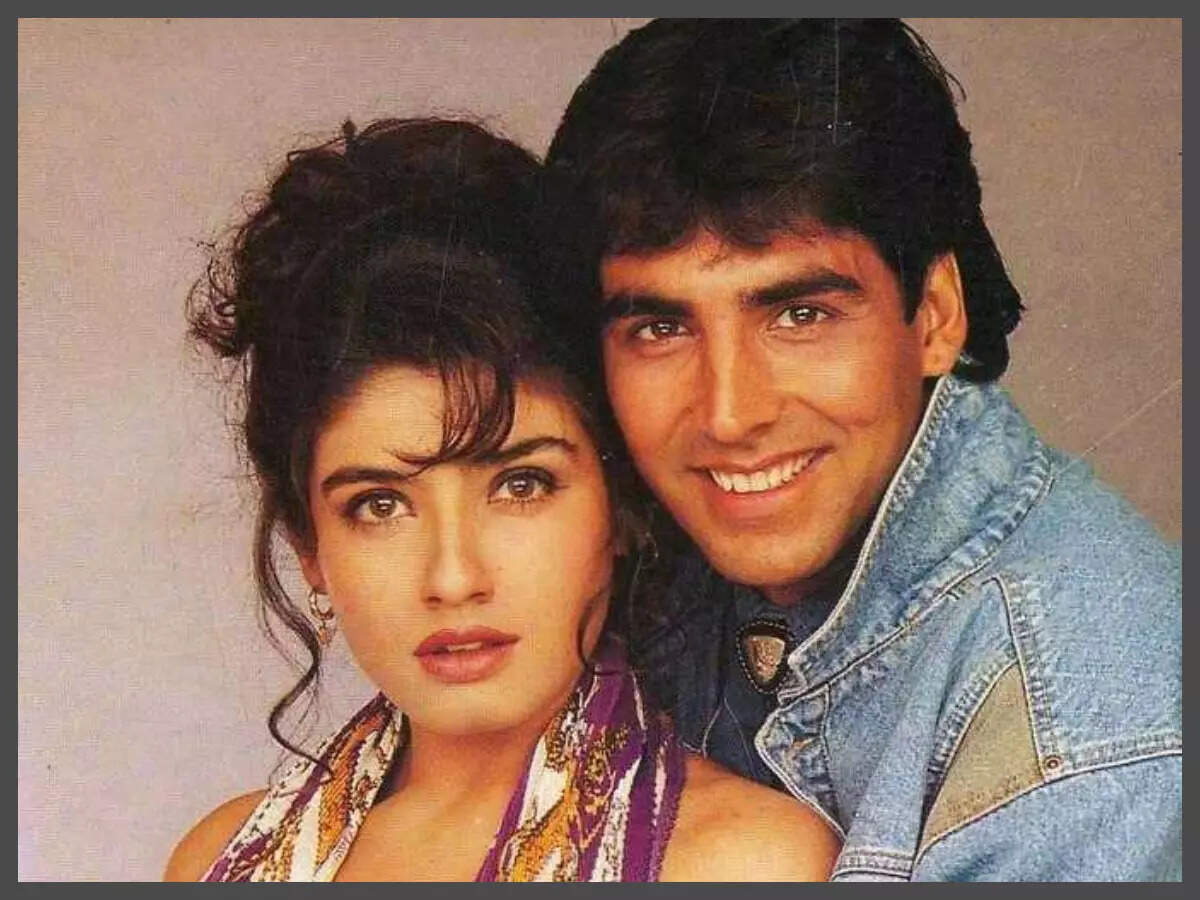 Raveena Tandon
and
Akshay Kumar
, who were in a serious relationship in the 90s, were reportedly not in talking terms for a long time after their break up.
The actors recently attended an event together and were also seen interacting with each other. This has now sent their fans into a frenzy.
In a video that has been doing the rounds from the event, Raveena and Akshay are seen sitting together and chatting. In another video, they were also seen sharing a stage together.
As soon as these videos went viral on social media, likes and comments poured in from all sides. While one fan wrote, 'I didn't think they talked to each other. Loved them together', another one added, 'Omg unbelievable nice tu c dem together(sic)'. A fan also called them, 'hottest pair ever', followed by fire emojis.
In a recent interview, Raveena spoke out about her past relationship with the Bollywood superstar. The actress revealed that she completely avoided reading anything written about her in the press during that time.
She told ANI during a podcast, "It comes up, and it comes up like there's a war between everyone whom he's involved with. Hello, once I had moved out of his life, I was already dating someone else, and he was already dating someone else, so kahan se jealousy ayegi (where will jealousy come from)?"
Further, she added, "We were a hit pair, during Mohra, and even now, when we bump into each other socially, we all meet, we all chat. Everyone moves on. Girls have been changing their boyfriends every week in college, but one engagement that has broken is still stuck in my head, I don't know why. Everyone moves on, people have divorces, they move on, what's the big deal."