Gauri Khan who's one of the top most interior designers of the industry, has now launched her coffee table book. Titled 'My Life In Design', the book traces her journey as a designer. But the highlight of this book is – some exclusive insight into their life, and some unseen pictures of the whole family.
Shah Rukh Khan
and Gauri launced the book today in the city. They happily posed for the paparazzi while finally unveiling this book.
The book also features some exclusive images of their house 'Mannat' and the thought process behind every aspect of their dream home.
SRK who was present at the book launch also spoke about his relationship with wife Gauri and how it's more than just a husband duty to be there. He said, "The book contains a few things which I'd like to mention which may sound strange because she's my wife and we've been married for over 30 years. It becomes a duty of a husband to talk like this, but I'd like to talk as an individual. Gauri and I have known each for years – she was 14, I was 18. Sometimes when you know each other for years, a sense of appreciation for each other's work goes diminishing because you take each other for granted. I've been doing what I do for a long time, and Gauri has played her part in the best way possible."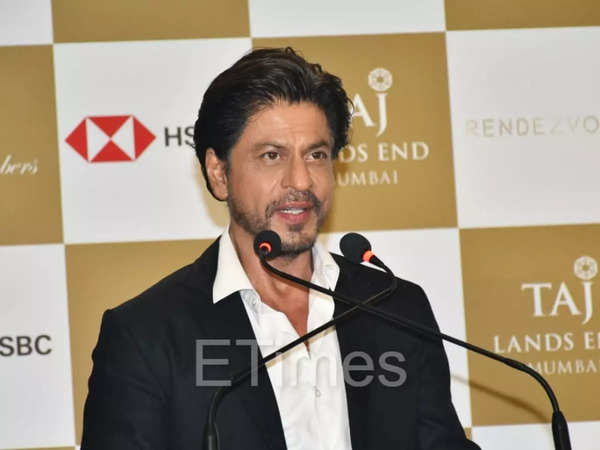 The superstar further revealed, "There's a mediocre sense of creativity in our whole family – including our ten year old. I think 23 to 24 years of our married life, we were so busy settling down in the hustle bustle of Mumbai and dealing with the pressure of my profession, raising children and trying to lead a normal life that she didn't realise she needs to have some kind of life. This book is for all the people who miss out on the dream of life to be creative. You can start at any age. At 40, she started doing this. She started a small 10 feet by 20 feet shop. She did it all by herself and has continued to do it all by herself."
Shah Rukh further praised Gauri and said, "She's the busiest in our whole house and when I ask her why she works so much, she says, because it satisfies her. The material end of it all is not important. We all have to have dinner together and on those dinners we disucss, how was your day at work and we say, it was a satisfying day because she says a satisfying day is a happy day."