ETimes brings you a quick recap of the day's hottest news, so you don't have to run through the entire maze of information. Check out the biggest newsmakers of the day.
1)
Parineeti Chopra
and
Raghav
Chadha are now officially engaged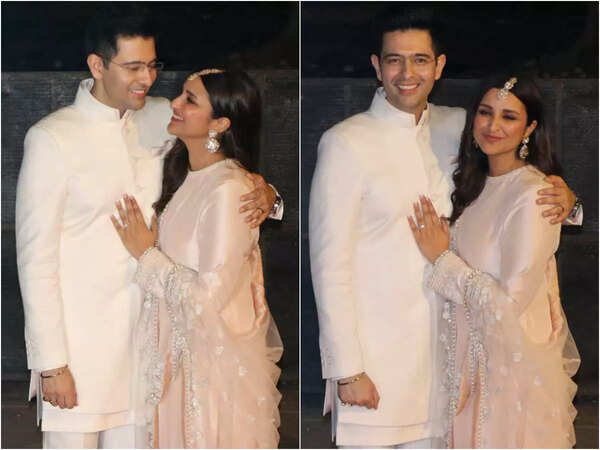 Parineeti Chopra and Raghav Chadha got engaged in a private ceremony on Saturday, attended by family members and political leaders at the Kapurthala House in New Delhi.
Click here for full story
2) ETimes Troll Slayer: Internet's obsession over Ileana D'Cruz's pregnancy needs to end now and respectably!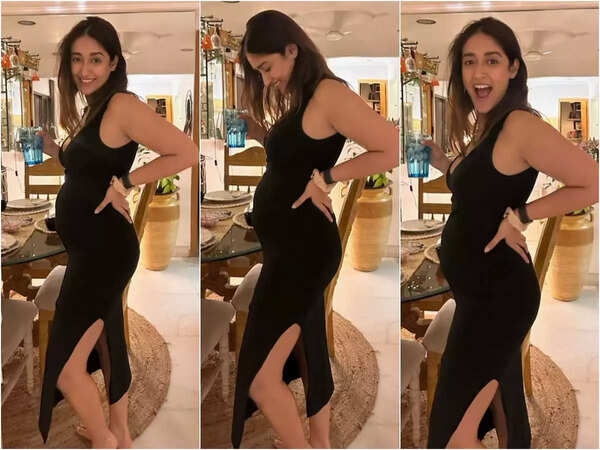 Truth be told, Ileana is trampling over the trolls like a queen, not allowing them to eclipse her moment.
Click here for full story
3) Parineeti Chopra and Raghav Chadha look perfect as a couple in their dreamy white outfits post engagement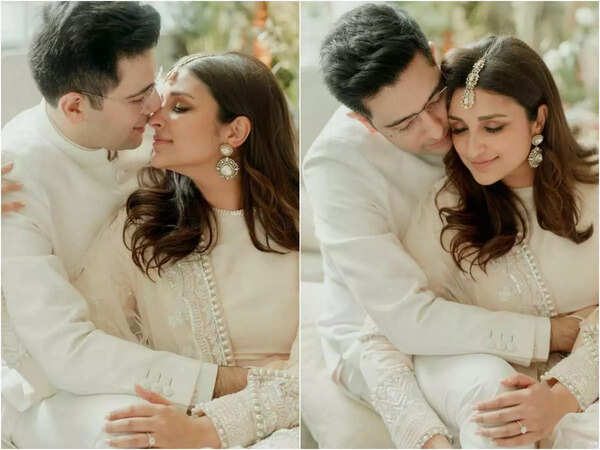 Parineeti and Raghav greeted the photographers with folded hands and wide smiles on their faces.
Click here for full story
4) Priyanka Chopra looks resplendent in yellow outfit at Parineeti Chopra-Raghav Chadha's engagement ceremony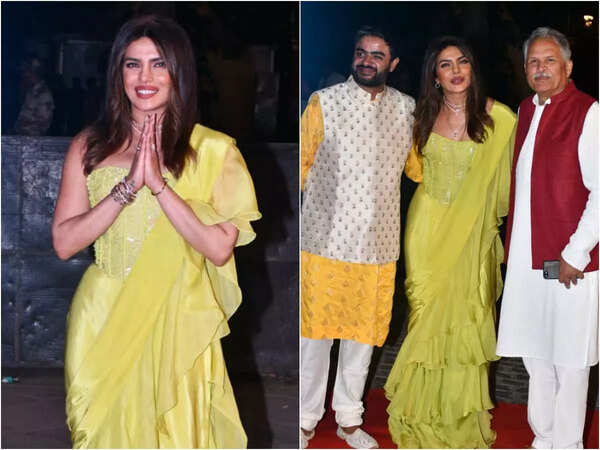 Priyanka made a stunning appearance wearing a dramatic yellow ruffled saree paired with a corset blouse.
Click here for full story
5) Salman Khan meets CM Mamata Banerjee at her Kalighat residence ahead of his concert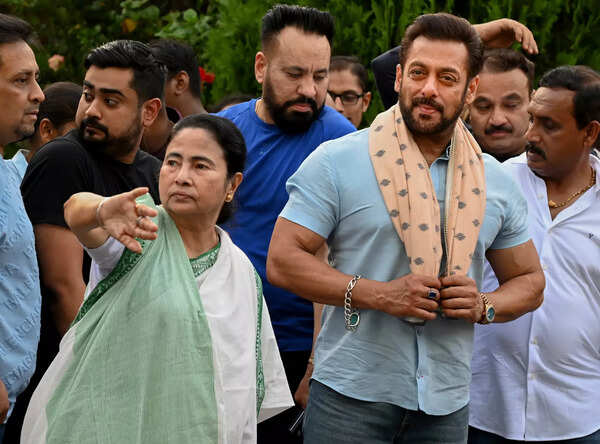 Salman Khan met West Bengal Chief Minister Mamata Banerjee at her residence in Kalighat ahead of his concert in Kolkata.
Click here for full story
6) Bhagyashree recalls how a reporter asked her husband about her affair with Salman Khan hours after she gave birth to Abhimanyu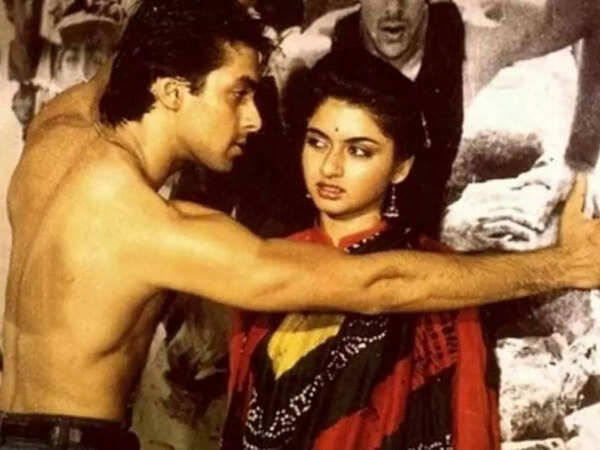 Bhagyashree opened up about a bizarre incident which took place just hours after she gave birth to her son Abhimanyu.
Click here for full story
7) Sonakshi Sinha opens up about her sexist scenes with Akshay Kumar in Rowdy Rathore: Woman is always the villain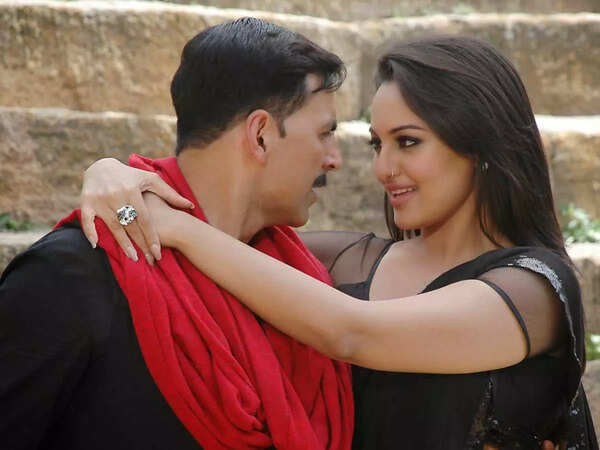 Sonakshi Sinha recently opened up about bearing the brunt of controversial and sexist scenes in Akshay Kumar starrer Rowdy Rathore.
Click here for full story
8) Neha Dhupia REVEALS how her mother kept telling her to marry Angad Bedi even when she was dating other people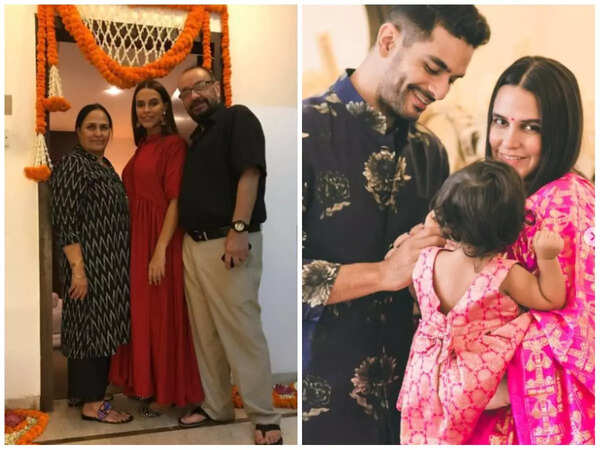 Did you know that Neha would've ditched Angad Bedi had her mother not approved of him?
Click here for full story
9) 'Aap jeet gaye': Adah Sharma thanks audience as The Kerala Story releases in more than 200 screens in the US and Canada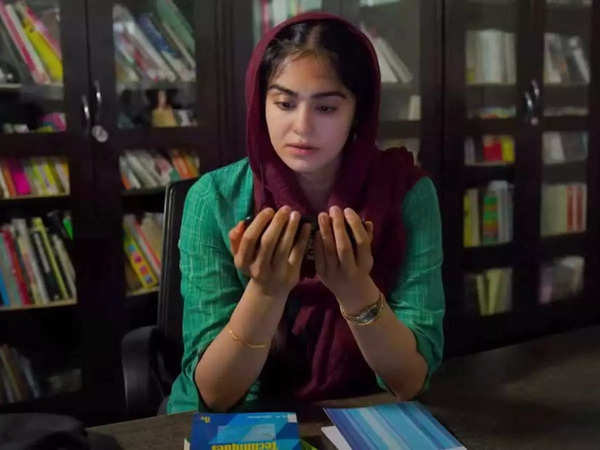 Adah Sharma has thanked the audience for making The Kerala Story the number one female lead movie of all time in its first week.
Click here for full story
10) Priyanka Chopra gets miffed by two men at the Delhi airport after they breach security in an attempt to get pictures with her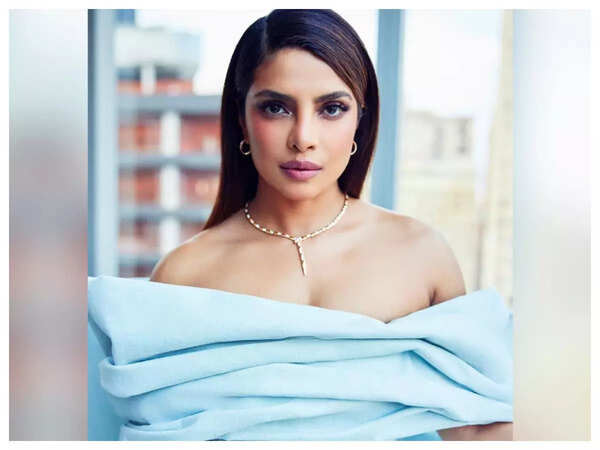 Priyanka is seen getting angry at two men who pushed the security in order to take pictures with her.
Click here for full story