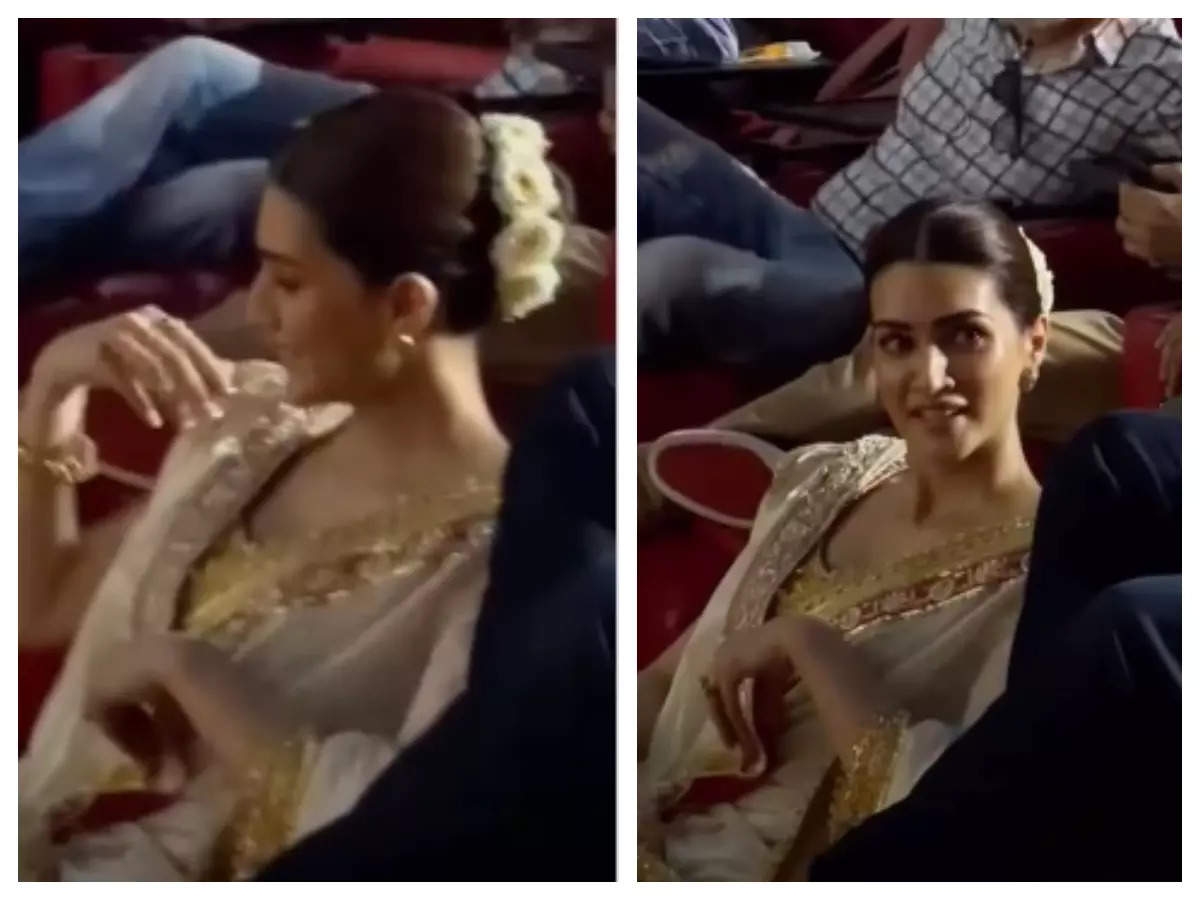 Kriti Sanon
, who is often known for her humble nature, was recently seen sitting on the floor at the trailer launch event of her upcoming film, 'Adipurush'. The video of the same is now doing the rounds on social media.
In the video, Kriti is seen sitting on the floor as she didn't want to disturb the people who were already seated in the theatre. Fans of the actress were left mighty impressed by her 'down-to-earth' attitude.
As soon as the video made its way on to the internet, likes and comments poured in from all sides. While one of her fans wrote, 'most down-to-earth', another one called her 'param sundari'.
At the trailer launch, Kriti said, "I am very emotional today, I had goose-bumps while watching the trailer because this is not just a movie but much more than that. What we experienced while making this film was special. I want to thank Om for believing in me as Janaki. You had faith in me that I could play that role because there are very few actors who get such a role in their lifetime. I feel very, very blessed."
Speaking about her character, Kriti shared, "I have poured my heart and soul into Janaki. I had complete faith in the role but while shooting for the movie I started learning more and more about this character. She is very pure, has a kind soul, a loving heart and a strong mind. In my poster as well you will see, there is pain, but there is no fear in it. It was a huge emotion for me. We are mere humans, forgive us if we have faltered."
'Adipurush' stars Prabhas, Sunny Singh, Kriti Sanon and Saif Ali Khan in lead roles. The film will hit the theatres on July 16, 2023.